COMMERCIAL PROPERTY IN GIBRALTAR
Gibraltar Commercial Property
Demand has clearly increased with the additional pressure of there being no new build in this sector for quite a number of years. Our views on whether there is real demand to meet the forecasted sqm being proposed are met with an element of caution given the substantial schemes in the pipeline.
Moving forward, we take the view that there will be an element of decanting from the older commercial properties into the newer and better designed office schemes, which may affect the bottom line in terms of rates /sqm achieved both in sale and rental.
Fundamentally, it will be the driving force of the economy, enabling it to grow further and attract new business, which we believe Gibraltar will continue to do. We take the view that new modern office options will only serve to improve the commercial offerings in the market and will generate new business.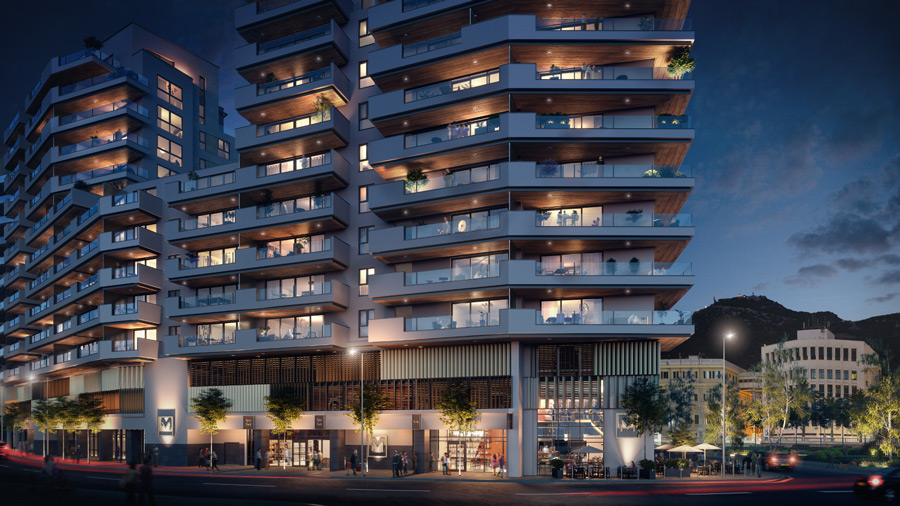 Interior: 24m2 | Exterior: N/A

Interior: 26m2 | Exterior: N/A

Interior: 12m2 | Exterior: N/A

Interior: 20m2 | Exterior: N/A

Interior: N/A | Exterior: N/A

Interior: 26m2 | Exterior: N/A

Interior: N/A | Exterior: N/A

Interior: 170m2 | Exterior: N/A

Interior: N/A | Exterior: N/A

Interior: 90m2 | Exterior: N/A

Price per sqm £2,000.00

Interior: 12m2 | Exterior: N/A

Interior: 50m2 | Exterior: N/A

Interior: 77m2 | Exterior: N/A

Price per sqm £4,204.55

Interior: 88m2 | Exterior: N/A

Interior: 57m2 | Exterior: N/A

Interior: 205m2 | Exterior: N/A

Interior: 150m2 | Exterior: 16m2

Interior: 90m2 | Exterior: N/A

Price per sqm £3,974.36

Interior: 156m2 | Exterior: N/A

Interior: 77m2 | Exterior: N/A

Price per sqm £4,428.70

Interior: 493m2 | Exterior: 143m2

Interior: 68m2 | Exterior: N/A

Price per sqm £3,333.33

Interior: 450m2 | Exterior: N/A

Price per sqm £5,222.22

Interior: 90m2 | Exterior: N/A

Interior: 12m2 | Exterior: N/A

Interior: 55m2 | Exterior: N/A