COMMERCIAL PROPERTY IN GIBRALTAR
Gibraltar Commercial Property
The past 18 months have seen significant proposed office developments launched to market. World Trade Centre and Midtown are the main players and both account for approx. 27,000sqm of new office space. Both schemes are scheduled to be completed by early 2017 / late 2017 respectively.
Aside from the above we are also seeing the re-development of various Freehold Town Centre buildings converted and re-fitted into HQ offices for particular users.
Demand has clearly increased with the additional pressure of there being no new build in this sector for quite a number of years. Our views on whether there is real demand to meet the forecasted sqm being proposed are met with an element of caution given the substantial schemes in the pipeline.
Moving forward, we take the view that there will be an element of decanting from the older commercial properties into the newer and better designed office schemes, which may affect the bottom line in terms of rates /sqm achieved both in sale and rental.
Fundamentally, it will be the driving force of the economy, enabling it to grow further and attract new business, which we believe Gibraltar will continue to do. We take the view that new modern office options will only serve to improve the commercial offerings in the market and will generate new business
Current Market Rates
| | | | |
| --- | --- | --- | --- |
| Europort | Europort | High value - Comm | £295 - £340/sqm |
| Leisure Island | Ocean Village | Complex | £325 - £415/sqm |
| Regal House | Queensway | High value - good | £250 - £300/sqm |
| Euroowers | Europort | Amenities | £240 - £275/sqm |
| Leanse Place | Town (South) | Mid end | £240 - £275/sqm |
| Hadfield House | Town (Centre) | Mid end | £230 - £250/sqm |
| 59 Line Wall Road | Town (Centre) | Mid end | £240 - £270/sqm |
N.B These rates are indicticative only and are to be taken as average price ranges in the respective properties.
Please note that the above prices may be subject to condition of units let and whether or not they are internally finished (to high standard & spec) and kitted out for immediate use.
Current Forecasted Rates / Prices for WTC / Midtown
| | | |
| --- | --- | --- |
| World Trade Centre | £385/sqm (lease) | £5,000/sqm (For Sale) |
| Midtown | £355/sqm (lease) | £4,250/sqm (For Sale) |
Note that the above are based on existing sales and committed leases at both developments and where figures are given as an average.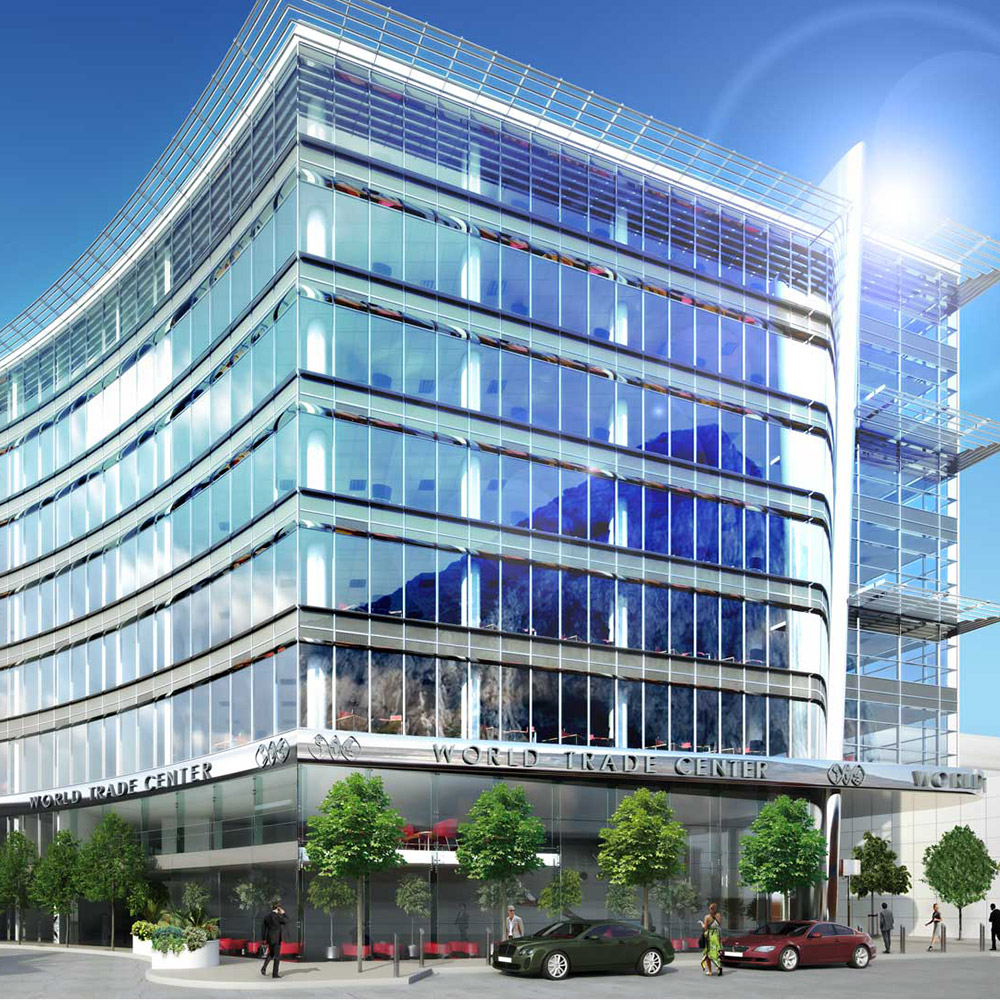 BMI Group

is regarded as being the leading estate agent in Gibraltar, with a development consultancy arm that has been involved in over 50% of all New Developments in the past decade
EXPERIENCE. KNOWLEDGE.
OUR ENDORSEMENTS
It has been a pleasure to work with Jackie throughout our buying and selling process. She has always made herself available to assist and answer queries at each step of the way. I would highly recommend Jackie, not only for her experience and knowledge of the local property market, but for her personal touch. Thank you Jackie and thank you BMI for helping us get the keys to our new home. We couldn't be happier!
Satisfied Clients

Lynsey
Just a quick note to let you know I have now settled in well and after a week I wanted to reach out and say how happy I am with the apartment you found for me. And how appreciative I am of the support you and your company have given me in making this next move go so well.
It has become a haven for me to work and enjoy the peaceful nature of the Marina and the views. I am enjoying Gibraltar a lot and am sure it will keep being a great place for me.
I know Pippa will be in touch with you as we look at various options for the future as discussed and should you have the option to show any larger apartments with the same aspect but for sale in the future please let me know as I would very much appreciate a viewing with Pippa to at least see what a 4 bedroom apartment feels like.
Enjoy Gibraltar Day!
Thanks again
Paul
Paul B

Selling a house which has been in the family for well over 100 years is never easy. However, thanks to Jackie Carlin at BMI, and her professionalism the whole process went very smoothly.
Josephine Russo

I recently completed the purchase on my first home and couldn't be happier. The whole process went smoothly, and Jackie was always happy to answer any questions I had, which was particularly important to me as a first-time buyer. In the early stages of the purchase when there was a lot of admin to complete, Jackie was very reassuring and always very quick to get back to me if I was unsure of anything. I had a great experience with BMI and would happily recommend them to anything looking to buy.
Rebecca Wylie

We got in touch with Louis last year wishing to view a property, we missed out on that one but it started a chain reaction that BMI played a hugely supportive role in. We went in and had a chat with Louis who introduced us to a perfect off-plan property that ticked every box for us, the help and support provided by Louis was incredible, no question was left unanswered (and there were many!!). We then had to market our house and that was sold with minimal stress thanks to Jackie always being there for us, and then she found us the perfect rental at just the right time, everything fitted together, it could not have been smoother. It's been an incredibly stressful few months but I have to say without the support of the BMI team it would have been infinitely more difficult. Thank you so much guys, you really are incredible.
Gareth and Eilidh Latin

Why is buying or selling property always such a pain? With my recent sale we had to deal with an over-zealous lawyer, asking for documents that don't exist and which shouldn't be needed. BMI helped achieve the sale by discussing the practical realities with the buyer, and getting their agreement to proceed without unnecessary delays and bureaucracy. Thanks to Jackie.
Peter Scott

Hi Jackie,
We have been delighted with the way you have acted for us over the past year to achieve Edward's dream!!
We still have to pinch ourselves that everything fell into place so perfectly which was in no small measure due to you.
Robert Holmes & Edward Casciaro

Thanks Jackie for all your help with the purchase of our new apartment. All has gone very smoothly without a hitch. You are a true professional and it wouldn't have been possible without your help and dedication to your clients wishes. Always available for advice with a friendly and personal touch. It's been a pleasure to deal with you. Will definitely recommend.
Tom & Yvonne Cornelio

Hi Louis,
I would like to thank you and the team for all your help and assistance in renting and selling my house. Lynsey and Maddie have been very responsive to all of the many requests and issues. They are calm and unflappable against a host of unexpected developments and requests.
On the sale of my house, I really appreciated the professionalism, market and local knowledge and down to earth advice, you provided. The stand out element though was the energy and pro-active approach you took to all the various challenges and opportunities along the way. A highly bespoke and effective style! And I really appreciated the fact that you were always on the end of the phone as well as keeping me very well informed.
Samantha Barrass

In our recent property sale & purchase we've found BMI and in particular Jackie simply outstanding.
From negotiating our purchase offer, together with a quick listing of our former property, arranging viewings and negotiating offers… we could not be happier to have completed a sale and purchase in just 6 weeks!
The expert hand-holding, and most importantly regular and comprehensive contact throughout has made all the difference to our peace of mind.
Thank you for helping us buy our new home on a no-nonsense, no-hassle basis. You really are leading agents!
Albert & Claire Borrell

We recently sold our property with BMI and we have nothing but praise for them, particularly Jackie Carlin. Her dedication and professional conduct in the transaction was of the highest order. We would recommend BMI for any property related matter.
Thank you.
Steven & Monica Harrison

I take this opportunity to thank Jackie, Maddy and Christine for the attention and professional service that each and every one of you have provided.
Thank you all.
Michael Gil

We are all really excited, thanks a million Jackie for your kind assistance and professionalism throughout! Your a star ⭐️ Best wishes from all of us
Mathew & Melissa Payas

Jackie has done an amazing job and thanks to her professional support I have got my first home. I couldn't be happier. I can warmly recommend her and the BMI Team.
Bela Pal Martin

Dear Jackie,
Just wanted to thank you on behalf of my family and myself for the wonderful person you are and the great service and help you have provided during the years.
Vanessa Civichioni

Having reached out to a number of estate agents when we first started searching for a rental property, Christine at BMI was not only the quickest to get in contact and most understanding of our needs but also the frendliest! Following a couple of viewings, we returned to a property we initially viewed with her and in about 24 hours were able to complete and obtain the keys to our new home. Would definitely recommend her to anyone who's looking to find a new home.
Jonathan Caruana

Christine and the BMI team have been an absolute pleasure to deal throughout the last 2 years. They consistently go above and beyond their role as agents, Christine even meet us at the airport on our arrival in Gibraltar to ensure we didn't get lost! Every issue is dealt with extremely efficiently and they always exceed our expectations. Highly recommended!
Ben Dickie

Dear Christine,
I wanted to confirm the receipt of funds.
Your professional support, help, organisation and kindness were much appreciated.
You organised for us the whole rental, move, hand over ... I don't know how I was able to do it without you.
This is beyond being professional. I can warmly recommend you for all related Real estate services.
I am sure I will contact ONLY you for the next needed Real Estate move.
Thank you again and stay safe
Mehrak Moazami

Louis, just thought you should know that Christine has gone above and beyond. She has been amazing in sorting out our rental. Especially the rush of waiting to have a TV delivered as we half furnished the flat as COVID then hit all the pending deliveries. In the meantime, happy Easter (albeit at home)!
Nyreen Llamas

Dear Jackie,
Thank you very much for the emails!
everything came through - I guess this is the start of a new "standard" of estate agency work!
very professional, I have to say!
we will be brainstorming and come back to you.
Denes L
Denes L

Thank you Lynsey,
I leave it in your capable hands, thank you so much for everything you have done, what an excellent service you are providing
regards
Lisa
Lisa

Dear Louis
I would like to express my appreciation to the wonderful work that you and BMI Group workers are doing for us.
Beyond professionalism, the caring attitude and availability, are unparalleled.
I warmly recommend to anyone who needs professional real estate office services to work with you and your office
Warm regards,
Hagay Erel
Hagay Erel
www.ghlaw.co.il
Jackie we would like to take this opportunity to thank you for your professionalism on both our sale and purchase transactions and it has been a pleasure to work with you . Sandra and I are very happy in our new property.
Willie & Sandra Gracia

Jackie and Louis, played an instrumental part in selling my home. Their professionalism and attention to detail took me through the whole process with no hiccups. Thank you to both for your expert help/advice. They are now taking me through my next important stage in life………………….finding a new home :O) I trust and have no doubt that I will be taken care of by them. Thank You.
Giovanna Wright

Jackie was a pleasure to work with! Her quick response to emails and arranging viewings was greatly appreciated. She did an excellent job in getting us all the information we needed and it was an easy process thanks to her professionalism. We are so happy to have moved in to our perfect first home.
Sarah Andrea Tubridy

Jackie did a great job in helping us to buy the perfect property. She made the whole process very easy. Thank you for your professional service! :)
Monika Szymczyk-Holdway

Jackie, just wanted to thank you for the excellent service you have provided us during the sale of our property and the purchase of our dream home. Thanks to your dedication and professionalism you have made a painful journey painless! You are truly an asset to BMI and we will definitely recommend you and BMI to anyone looking to buy or sell a property. THANK YOU!
Hazel & Nereida

Dear Christine just a short note to say thank you for your efforts in leasing my apartment. You went to the extra mile to make it happen, with professionalism and integrity. If I was ever ask to recommend any real estate agent for any purpose in Gibraltar, I would strongly recommend you and BMI
Robin

May I now take this opportunity to thank you for the professional manner in which you have sold my property and the way you have managed the sale throughout.. No doubt I will be recommending you to my friends and clients.
John Patrick Pitaluga

Hi Jackie, we have now moved in to our new property and we are so happy and feel so at home here! Just wanted to say thank you again for your time/ help in finding the perfect place for us! Please call in for a cuppa/ drink if you are up this way!
Angie & Paul Vincent

Jackie, wanted to thank you and BMI very much indeed for the excellent service provided during the sale of my property.
The process could not have been made any easier or quicker, thanks to your professionalism and immediate attention to all my queries throughout.
Once again, many thanks!
Javi Redondo

Before finding the property of my dream, I turned to all real estate agencies in Gibraltar, but only in BMI I found what I wanted. I am very grateful to Christine for her professionalism. Her help was invaluable to me during the moving from Russia, during the whole rental period, and especially important when I forced to leave ahead of time. I much appreciate the fact that in BMI I was treated as a friend, not only just a client. And I know that Christine and her team gave me the best service they could. Of course, I recommend BMI to everyone.
Polina Vechkileva

Jackie and the team at BMI were fantastic! I attended most of the viewings and can no doubt say they pay great attention to detail, and, with their extensive market knowledge, are able to provide complete and convincing sales pitches! From their welcoming nature to their professionalism, the process was smooth throughout. They were quick to respond to queries and return calls on every occasion, and, although market conditions were not at their best, they persevered and succeeded in securing a sale in line with our expectations. I would have no hesitation in recommending BMI to anyone looking to sell!
Thanks for all your efforts!
Joelle Hernandez
Perez Rodriguez
Jackie, Just wanted to let you know that we completed the purchase today. Thank you so much for your help throughout, you have been truly amazing, and I can't speak highly enough of you to everyone I discuss my purchase with. You are a true gem.
Elaine & Ashley Lang

Working with BMI Group has been nothing but a pleasure. Finding suitable accommodation for my son when moving to Gibraltar was daunting enough for us, but I can honestly say that the whole experience has been so easy and simple with the help of BMI. Oskar and Christine have been brilliant and had to put up with lots of queries from inexperienced movers abroad. But nothing was too much trouble for them and from the start of the process right to the finish has been nothing but a pleasure. BMI and their staff were fantastic and I have no hesitation in recommending them to anyone. They made a stressful enough move very smooth indeed. Thanks to you all
SUSAN PERRY
GRATEFUL
Christine, Thanks for the emergency number. I would like to thank you and your colleagues who promptly resolved the problem I had this week with a leaking boiler pipe that caused a sudden loss of power in the apartment.
As a tenant, I would say that I have found BMI easy to deal with both initially and at contract renewal time and that, on the rare occasions that something has gone wrong at the apartment, you have been quick to resolve the problem.
Mathew Hodgson

A special thanks to Lynsey as she and I did quite some walking yesterday and so good to know that all of your sales staff are as efficient and client attentive as she is!!
To let you know that it was a pleasure to chat matters over with Lynsey who was a great help in this matter.
Frank Phillips
Investor
Hi Jackie thank you and well done!!!! You know that we would always use your excellent services if and when we look for something again in Gib. Alison and I may just have a glass of fizz tonight, have a great weekend best regards
Jon & Alison Parson

I cannot recommend BMI's services highly enough. Louis, Jackie and the team are thoroughly professional and always available to assist with any element of the transaction in addition to being an absolute pleasure to deal with. Moving house can be very demanding and a having a great team working with you makes things considerably easier.
Matt Oldham
Partner, TSN Law
It is always a pleasure to work with BMI. They are true professionals with a wealth of valuable experience to offer even the experienced home buyer and investor alike. Despite being in the potentially challenging position of representing both the Sellers and the Buyers, their advice is always sound and unbiased. Of particular note worthiness is their Management Team and the support received by them; Christine and Lynsey are truly fabulous characters able to deal with all manner of issues relating to property management.
Christian Hernandez
Partner, ISOLAS LLP
I have used BMI's services in my capacity as a landlord, tenant, purchaser and vendor over the last 10 years and the service BMI have always provided me with is exemplary and highly professional. I must add it also always helps working with such nice and friendly people.
Nick Culatto
Partner, TSN Law
The BMI team led by Louis Montegriffo have been a pleasure to deal with. They listened to our needs and understood our particular requirements. Nothing was too much trouble for them and they made us feel like valued clients at all times. We will have no hesitation in recommending their services to our friends and colleagues. They will continue to be our first port of call in all future property transactions.
Jim & Barbara Cleaver

We are sitting at the airport waiting for our plane, thinking how happy we are, letting you and your company handle the sale of our property, all what you did was carried out in a very professional way and you kept us informed on every process of the sale, not once did we feel we made the wrong decision. So thank you and if we can recommend you in any way we will.
Kind Regards
Ray & Yvonne Munn

It has been a pleasure to work with BMI, and especially Jackie. We needed to sell our property in a very short time frame, and it was thanks to Jackie's persistence that was made possible. I would be more than happy to recommend BMI to anyone looking to buy or sell a property.
Maurice & Mayca Hook

My husband and I are extremely grateful to Jackie for helping to sell our property, very helpful with guidance and advice, she went above and beyond what is expected of an agent. We are very satisfied and grateful for the short timeframe in which our property was sold. Very professional, first class and we will defiantly be recommending BMI to our friends and family! Thank you.
Jasmin & Paul Edinburgh

Selling or buying a property. Look no further Jackie at BMI is the right estate agent for you. It was a bit of a problematic buy, but she sorted things out in the blink of an eye which would have been enormously stressful. Within minutes Jackie has all the answers. She is sooooooooo quick ——grease lightening ——it was a joy working with her. Also, Lynsey was helpful and extremely pleasant. In fact, all the staff at the office are first class. As I said look no further BMI is the estate agent for you. Trust me.
Clive Lavagna

It's a daunting prospect, you have almost certainly never done it before and you may have no idea even where to begin; so, what is the best way to sell your house or buy a new property? In our humble opinion, the answer lies in BMI Group. Situated near Casemates in modern ground floor premises staffed by trained professionals with easy parking outside the front door, you will be welcomed on arrival by the quiet but gregarious Louis Montegriffo. I found Louis to be thoughtful, caring, efficient and thoroughly knowledgeable about his job with a passion to please that is truly vocational and almost impossible to find in today's modern world. At the first meeting, his penetrating but sensitive questions effortlessly and almost imperceptibly established our core needs and ambitions as a prospective seller as well as our fundamental issues dominating the requirements which we considered essential considerations to be embodied in the new property we were seeking to become our new home. Within weeks he had matched us with a friendly couple who were very interested in our property and who became our eventual Buyer. BMI succeeded where others had failed, their personal interest in establishing and understanding the red lines, sensitive areas and degree of maneuverability and adaptability of our particular case and, indeed, those of the Buyer of our Property, were invaluable. All in all, selling our existing home and buying a new one, far from being the nightmare experience we feared, in fact turned out to be a very worthwhile and valuable exercise in personal relations thanks to the priceless contribution of Louis Montegriffo and the BMI Group whom I have no reservation in recommending to deal with all matters regarding Real Estate and Property Management.
Ernest Britto
OBE ED KMCO
The personal and highly professional service provided by Christine was truly appreciated. A genuine focus on customer service.
Karl Grieves

I would like to thank you Jackie for your assistance during this transaction, it has been exemplary, and I am very happy to recommend BMI to any of my Friends/Family.
Russell Eldridge

BMI offer an extremely professional service from the outset. Jackie and the team delivered from all perspectives of a sale/ purchase process. What seemed impossible many a time eventually came to fruition with their help. I would have no hesitation in recommending their services.
Chris Rodríguez

Good morning Louis
Just a few lines to place on record our deep gratitude to Jackie for her professionalism, enthusiasm, patience and perseverance shown on her sale of our Property at Jumpers
It has indeed been a pleasure working with her throughout
Louis, I would have no hesitation in commenting that she is a tremendous asset to the reputation of BMI
Kind regards
David Benaim

I want to say a big thank you to Christine and BMI for their professional, honest and friendly service. It is much appreciated. I would recommend you and your services to anybody coming to Gibraltar. Warmest regards
Alison McCormick

Lynsey at BMI helped me move from London to Queensway Quay. At all times, she was helpful, energetic, thoughtful and smart. She is a consummate pro and a really nice person too. It is always a delight to speak to her and I know everything is in safe hands when she is around.
Patrick Jay

Wow Jackie thank you so much
you have been great to us throughout this whole process. You kept it going even when it got tough! Thanks again. We are so happy here, and our families are over the moon for us. So excellent move all round.
????
Ian Martinez

Dear all,
I noted my deposit has been transferred to my account.
Thank you very much for making my life in Gibraltar very pleasant.
If, at any time in the future, I would want to do business again in Gibraltar, I would definitely like to involve you. And of course I would recommend you to anybody who would like to start in Gib.
Kind regards
Hendrik Blom

Dear Louis,
Many thanks for sending me your latest issue of your Magazine. I found that it contained a very thoughtfully composed and positive message. Our own experience over the last year reflects that of BMI. At the end of the day, I think the secret is in delivering results and that is obviously what BMI does very capably indeed.
With best regards,
Charles
Charles Gomez Co
BMI handled the rental of my home in Gibraltar very professional. Not only that they handled the normal contracting of the rental place and the normal aspects a real estate agent would go. They also went the extra mile for excellent customer service taking care of all issues I had as a new resident in Gibraltar. I fully recommend their services.
Wolfgang Reck,
Owner / Founder OTC
When other agents said there was no deal to be done, Louis and his team were able to negotiate with the vendor (and us the purchasers), a deal which satisfied our and their needs. He was able to manage all expectations and understand what was important to all parties in the negotiations, to great advantage for all concerned.
Carlos & Mayte Garcia

The manner in which we were able to view, decide, place an offer and have it accepted within 48 hours is a credit to Louis and his very efficient and diligent team at BMI. I would without any hesitation recommend to anyone whether buying or selling to avail themselves of their knowledge and professionalism within the Gibraltar market place. A first class operation.
Bruno Callaghan
CEO, Callaghan Insurance
We cannot thank Christine enough for the commitment, the generosity, the integrity, the patience, the perseverance, the warmth and the unwavering professionalism. If we had to ever recommend any real estate agent for any purpose in Gibraltar, we would whole heartedly recommend her services without hesitation.
Having engaged agents in many different countries, this has been without a doubt the experience that impressed us the most.
Lirun and Shani Rabinowitz

As many ex pats are aware, the process of finding the right home is key to a successful assignment overseas. I have had the opportunity to work with BMI and specifically Christine Figueras on two occasions; I would recommend them very highly. In particular I liked Christine's honesty and customer focused approach. I always felt that she had our best interests at heart. Even after finding the house, Chrstine stayed in touch and was always available to help with practical issues.
William Fawcett
CEO St Bernard Assure Limited
On deciding to downsize a few months ago, we thought that it would take several months for our property to be sold. We were recommended to contact Ms Jackie Carlin of the BMI group by a friend of ours. We are glad to have followed her advice. To our surprise, within two weeks, Jackie presented us with two serious buyers, one of which eventually purchased our property.
Jackie has been extremely courteous and helpful throughout the whole process always ready to go the extra mile in order to give us the best possible service! Her help and advice were also invaluable in purchasing our new apartment.
We have no hesitation in recommending Ms.Carlin to any of our friends who intend selling their property or purchasing a new residence.
Kathleen and Albert

In our quest to search for a house in Gibraltar, we have been so blessed to have interacted with BMI. Their service was tiptop and not least the professional advice provided by Jackie and the team. With BMI, it was a flawless and satisfactory journey to our successful house purchase in Gibraltar.
We are really pleased and indeed highly recommend BMI if you are searching for a property in Gibraltar.
Dick & Irene

If you have a property to sell in Gibraltar we would highly recommend BMI, Jackie Carlin and her team. We recently sold our flat in Gibraltar and although we live in the UK Jackie kept us informed at all times and the sale went through very smoothly. We would like to thank Jackie for making it a stress free process.
Judith & Amaresh Chakraverty

Having had the opportunity to work closely with Louis Montegriffo, I would like to commend BMI's professionalism, drive and determination throughout and, in particular, Louis' pro-active approach, helping the parties overcome a number of hurdles along the way to completion. I look forward to working with Louis and his team in the future.
Ralph Bossino
Quay 29
We have really appreciated the help of Jackie and her team in finding the apartment that we were looking for. Her advice has been very helpful and the customer service impeccable. Thank you so much for all of your assistance.
Mrs Consuelo de Luna

BMI and especially Jackie Carlin were of decisive help to broker the purchase of a property we had been keen on for a considerable period of time. We are grateful for Jackie's continued support and perseverance allowing us to now own the place we always wanted. We will certainly involve BMI in any future property activities and highly recommend their services to anybody seeking to buy a property in Gibraltar.
Dr H Koessler

When my family and I were looking for a property in Gibraltar to relocate to from the UK we found that Gibraltar property market information is generally harder to obtain remotely and online. Christine and Maddy were of great assistance in helping find properties to meet our specific needs and provided honest opinions and great advice, BMI is highly recommended!
Kriya Patel
Managing Director, Transact Payments Group
I just wanted to take a moment to give my thanks to Christine and Lynsey! Living in Gibraltar can be a moving adventure and at times very stressful! We have lived in 4-5 different properties in the 3 years we have lived here and have learned allot regarding agents and properties. BMI have been far superior in their approach to taking care of business, property and especially the customer. I was looking forward to meeting Christine because her email correspondence has been friendly and helpful. When she came by to view the rental, she brought Lynsey as well and they were so happy & refreshing! Very professional, but down to earth, knowledgeable and keen to help and listen. Thank you both very much!!!! Very happy customer.
Rose

The best testimonial you can give an estate agent is a referral; here is mine. Louis is, hands down, the most knowledgeable estate agent in Gibraltar. It is a phrase which I find myself constantly repeating whenever I am on the subject of estate agents. For most people, purchasing a property tops the chart as far as financial decisions go. The best way to prepare for that decision is to consider as much knowledge as possible. That's where Louis and his team step in: expert local knowledge, a solid network of clients and access to the vast majority properties on the local market. The BMI team have built up a brand, and it's not surprising with their wieldy and up-to-date website. We wouldn't really want to purchase our next place without BMI, and it's not really surprising, is it?
John Paul Fa

I would not hesitate to recommend BMI. Excellent service and excellent advice. We bought a property valued at circa £1 million. BMI provided valuable insight and information in respect of the property, its proximity and re-sale potential. The purchase of the property is complete, family moved in, all are happy…..
Adrian Hogg
Director, Grant Thornton
BMI are successful as a result of their knowledge of the market, determination and drive to constantly be at the forefront of the industry. Having worked closely with Louis Montegriffo and his team at BMI in a professional capacity on a range of different transactions and on an ongoing basis, I feel safe in the knowledge that clients who choose BMI will be well looked after. Louis, as managing director of the business, has a professional yet personable manner, making him easy to work with and a great point of contact on any aspect of the purchase, sale or rental of property in Gibraltar. His hard-working team are courteous and focused, and always happy to offer advice where needed. In a jurisdiction like Gibraltar, where word spreads fast, an agency conducted in a sincere and efficient manner will ensure its own longevity in the market, with clients who come back again and again.
Sarah L. Miles
Isolas
I've been a client of BMI for over 3 years and I'd like to thank Christine and Louis for everything. Christine and Louis were always very proactive, helpful and always came up with a pragmatic solution. I'd like to thank them for that and recommend them as one of Gibraltar's leading property firm. All the best, thanks for your help.
Elie

I would wholeheartedly recommend BMI and the expert attention in particular of Jackie Carlin. She is a highly professional and efficient ambassador for the company, with superb attention to detail. Her dedication and enthusiasm for her job are evident, she really does go the extra mile. From the valuation to getting an offer on our flat took only days, and there was barely time to get the photos on their website. Her inside knowledge of Gibraltar is a real plus. She then ensured the whole process went smoothly and quickly, taking only 8 weeks from start to finish. All we then had to do was open her card and raise a glass from the bottle of wine she had thoughtfully given us as a parting gift. So here's to you Jackie, Cheers, and Thank You!
Chris Wilson
HR Director & Professor Karen Norman
Thank you to Jackie and the team at BMI for making my recent property sale as stress free as possible. It was a pleasure dealing with them and I would highly recommend them to anyone thinking of buying, selling or renting.
Cindy Glasby

We cannot but praise BMI Louis, Jackie and his team for the service offered before, during and after the sale and purchase of our properties. They always went out of their way to ensure that this became a reality, professionally assisting and going beyond their call of duty in overcoming the hurdles placed before us. BMI would definitely be our first port of call in any future property dealings.
Gerard Teuma
Director of Finance & Procurement GHA
I recently had occasion to be involved in a personal property transaction with BMI. Their professionalism was first class and the support and assistance received throughout was of the highest order. In particular, I was impressed by Louis' unfailing commitment and objective advice in determining what was the best way to proceed at any particular juncture. All in all, an excellent and highly recommendable experience.
Peter Montegriffo
Partner, Hassans
I would thoroughly recommend Jackie Carlin and the rest of the BMI Team to anyone wishing to buy or sell property in Gibraltar. Jackie found me the perfect new apartment and did her utmost to ensure that the purchase went through as smoothly as I could wish for. Despite a difficult market Jackie worked tirelessly on the sale of my old property continually generating interest from a number of potential purchasers. Nothing was too much trouble for her even to the point of personally getting involved with the redirection of mail that had been delivered to the wrong address! All in all BMI provided a dedicated, friendly and professional service which I found to be second to none.
Trevor Heath

I have been a BMI client for 10 years. Buying and selling with positive results. As an investor I am receptive to the opportunities that arise and endeavour to give clear and prompt feedback as to my interest or not. I say it is my investment prowess that delivers gain, Louis says it is the quality of the deals he puts forward! I look forward to doing business with BMI for the next 10 years
Edward Everitt
Property Investor
Louis Montegriffo and his BMI team really do go that extra mile in providing an excellent service to their clients. Their professionalism and dedication ensured that we got the perfect family home at the best price. Nothing was too much trouble for Louis and his team. Through their co-operation and patience with arranging viewings, their friendly and helpful manner during negotations, and their personal and heartfelt congratulations when we finally moved in to our Anchorage home, they made us feel like unique and valued clients. I would not hesitate to recommend their services to my own clients and friends alike.
Peter Young
Hassans
I approached Louis Montegriffo at BMI on the recommendation from a colleague that he was very energetic and creative at finding solutions and at addressing clients' needs. Louis and his team listened and clearly understood my specific requirements and were very responsive to these at all stages. They have certainly exceeded my high expectations and I have no hesitation in recommending BMI for their professionalism in all respects, their proactivity and their client care.
Vikram Nagrani
Partner, Hassans
As a rapidly expanding business, we have placed tremendous demands on Louis and his team to assist us with our business accommodation and residential accommodation for our staff. Louis and team have always delivered and supported us.
Any Haynes
CEO Insurethebox
BMI and, particularly, Louis Montegriffo, were instrumental in the purchase of our family home in 2010. Louis understood our requirements perfectly and came up with a novel proposal, in a development where we had not previously been particularly looking, that involved a part-exchange with another of his clients. Louis' ability to think outside the box, the depth of his local property knowledge and the detailed understanding he has of his clients' needs make him an invaluable port of call for all property requirements. A call to him is not something he forgets immediately he puts the phone down. He archives requests in his mind, searches his lists for anything that might help straight away and, if this is not available at the time, keeps his eyes and ears open for anything that might help down the line. Hats off to him and, indeed, to the rest of his friendly, knowledgeable and helpful staff.
Ian Felice
Partner, Hassans
Being involved with the Gibraltar property market is harder than it is in the UK, information is generally less available and at times the market would appear to be quite opaque. In this situation it is good to have an honest opinion and good advice, in BMI with Louis at the helm that advise is available and appreciated.
Charles Scott

I have had the pleasure of dealing with BMI on a personal and professional capacity for nearly 15 years. BMI are viewed as having an exceptional reputation for sound and honest advice and I must say that my dealings with BMI have always corroborated that view. I am therefore delighted to be able to endorse a company that in my view provides my clients and myself with the level of service that one expects in a growing, highly regulated Finance Centre.
Charles Lavarello
Partner TSN
Moving into the Anchorage has been a fantastic move; both Priscilla and I can't believe how lucky we have been with how everything just seemed to fall into place. A big part was played by BMI, Mr Louis Montegriffo who dealt with us and helped us choose the right flat for us. He was courteous, polite and bang on with the advice he gave us. In hindsight we ended up with possibly the best layout and views. Breathtaking! Nearly two years on we still have most of our meals on our lovely terrace were we enjoy the privileged microclimate of the South district. If we had to do it again we have no doubt that BMI would be the fist estate agency we would go to. THANKS for a job well done.
Henry Sacramento

I have dealt with Louis Montegriffo in a professional capacity for a number of years. I can say without hesitation that Louis has invariably displayed good judgement and integrity and provided trustworthy advice and an efficient service.
James Neish
Senior Partner TSN Law
Anything I can say about Louis and Jackie at BMI would fall short of what they deserve. They have simply exceeded all our expectations in advising us when we sought to move to a larger property. We know that thanks to them we have made the right decision! Louis has always helped us in all our property moves and I thoroughly recommend anyone who needs sound, sensible and impartial advice to go and see BMI.
Nyreen Llamas
Partner, Hassans
You tend not to relocate within Gibraltar too often, so it was important for us that we made the right choice on the best terms. Finding the right property in Gibraltar - be it commercial or residential - requires a deep understanding of the market and strong business relationships play a major part of life on the Rock - BMI have proved themselves to be more than up to speed in all departments
Ed Ware
CEO 32red
Their professional, open and honest advice was invaluable to me making my move from the UK as seamless as they possibly could. Nothing was too much trouble; they are prepared to go the extra mile to fulfil their client's needs, this was demonstrated on a number of occasions, for example, when I was unavailable to allow the relevant service teams into the apartment, the team owned and delivered on this for me. I would highly recommend BMI to anybody wishing to receive a great customer experience.
Chris Willmott
Territories Business Development, Director
I have known the Directors of BMI for many years and have witnessed the very successful development of their business. More recently I have directly experienced their involvement in marketing one of Gibraltar's most sought after developments. Their achievement in maintaining a high degree of client interest when the property market was experiencing something of a slow down makes them unique in the field in which they operate. Additionally their extensive local knowledge makes them second to none when balancing purchasers' needs with the interest of developers. The exposure BMI actively give The Anchorage coupled with the outstanding quality of the development continues to place it at the forefront of the local property market. The success we continue to have with sales and re-sales is a worthy tribute to BMI as an organisation.
Paul Savignon
Chairman, The Anchorage
Our association with BMI has been a long and happy one. In all our dealings we have found Louis and his team to be highly professional yet at the same time never too busy take a real interest in their clients. Louis himself has always gone the extra mile to deliver an outstanding personal service - a rarity these days
Keith & Liz Collins

I have dealt with BMI both as a property vendor and as a rental client. My experience on both occasions has been excellent, particularly the level of service, speed of response and attention to detail. I welcomed the opportunity to openly express my thanks to Louis and his team for their assistance and kind advice over the years
Patrick Capurro
Capurro Insurance
BMI have always given me the right advice at the right time, providing me with a service that goes beyond their professional duty. They are passionate in the approach to their work and this is transmitted to their clients. These same clients are counseled all the way providing them with a strong sure base on which to make assertive and sensible decisions.
Frank Hernandez

Gibraltar has a presence which is both imposing and gentle: it is one of the increasingly few places which can still be described as charming. However, a pre-requisite of relocating to a new country is to make good connections, both financial and cultural, and in this regard BMI, through its director, Louis Montegriffo, has assisted us in ways far beyond anything we possibly could have expected.
Royston Capel
Property Investor
I have personally dealt with BMI Group for over 5 years and have found their service to be truly professional. BMI has been a key advisor in both my personal and business property interests in Gibraltar; suffice to say that I am delighted with their advice and genuine interest in decisions that I have taken over the years. It becomes clear that you have found a good partner when an agent seeks to highlight concerns whilst offering solutions; especially in uncertain times.
Michael Carlton
CEO Victor Chandler Int
We have been in the property rental market for several years experiencing the recent uncertainty in the market. BMI have a thorough understanding of market conditions, providing sound and realistic advice, and most importantly, have introduced us to suitable tenants. For these reasons I would highly recommend their rental service.
Janet Dixon

Having worked in the property industry for the last eleven years it has always been an absolute pleasure to work with BMI Properties. They think outside the box and go the extra mile for their clients showing absolute professionalism at all times. Having been impressed with their service through my professional relationship with them they were obviously my first contact when purchasing my home. I was not disappointed and I would wholeheartedly recommend their services.
Colleene Wink
TSN Law
"We cannot speak highly enough of BMI and the service we received from Jackie and her team. They pulled out all the stops to ensure that everything went smoothly with both our sale and purchase, despite a number of hurdles that they were faced with. Their approachable and honest attitude is like a breath of fresh air J We will definitely be using them again in the future and recommending them to our friends."
Sharon Webber
Finance Director FCA ACII
"Dear Christine, Again, may I on behalf of Elizabeth and me say how much we appreciate you and the way you do business. Some people were just trying to sell us properties, you and your team were helping us to buy a home. One approach you reject the other you welcome. We truly appreciate your advice and assistance in our purchase".
Webster Munroe
HNWI
Charismatic, focused and client minded. This is the way I would describe Louis' 1st class service to my clients looking to relocate to Gibraltar. He has exceeded their very high expectations and I am very pleased to leave them in Louis good and professional care. Louis and his team at BMI have also assisted me on a personal property transaction and again their professional and proactive solutions are of the highest order. Worth recommending.
Daniel Rudich
Hassans
We really look forward to living there and thank you very much for your honest, friendly and prompt help along the way. One of the reasons for choosing BMI and this apartment has really been you, because we feel that we are in the best hands with you taking care of the apartment.
Sebastian Kuhnert

My experience with Louis and his team at BMI has at all stages, from purchasing of a new property, its rental and its eventual sale, been excellent. I at all times had the comfort of having a true partner and real estate expert at my side with my own interests at heart. It will only be a matter of time before I will be back for more."
Trino Cruz

I really cannot recommend BMI highly enough. I purchased our family home through them and they were knowledgeable and supportive throughout the process. They found the perfect property to suit my family's requirements and guided me seamlessly to the hoped for conclusion.
Paul Astengo
Finance Director FCA ACII
Hi Louis, Just wanted to thank you for all your help in getting everything over the line. Contract with tenant is now signed and hopefully they will be moving in soon. Appreciated your support and guidance and of course well done for finding us such a good tenant and for not charging us an arm and a leg! Many thanks
Joyce Newman

I have just put my son on a plane back to UK to finish his degree and now have a moment to take a breath!!! You made my trip to Gibraltar. I really enjoyed meeting you both, and I thought it was amazing how you read and interpreted my needs. I now have to settle down and make some decisions about timing etc. As I see it I am thinking of renting from about February next year. I would like to try 3 months, but probably happy to sign up for 6. I loved the first little place you showed me and would definitely go for something like that. Once I have some definite dates, I will give you a shout and we can start looking in earnest. I enjoyed Gibraltar and think once I have lived there for a while, I will have a clearer picture of whether I want to buy there. I think it is a place I could enjoy and it seems that I might even be able to find a job there. In any event I will be in touch with you. Thank you so much for your help - it was invaluable and much appreciated. speak soon and please give my best to Jackie.
Judy Martin

I would wholeheartedly recommend BMI and the expert attention in particular of Jackie Carlin. She is a highly professional and efficient ambassador for the company, with superb attention to detail. Her dedication and enthusiasm for her job are evident, she really does go the extra mile. From the valuation to getting an offer on our flat took only days, and there was barely time to get the photos on their website. Her inside knowledge of Gibraltar is a real plus. She then ensured the whole process went smoothly and quickly, taking only 8 weeks from start to finish. All we then had to do was open her card and raise a glass from the bottle of wine she had thoughtfully given us as a parting gift. So here's to you Jackie, Cheers, and Thank You!
Chris W., HR Director & Prof. Karen N.