DEVELOPMENTS THAT BMI HAVE CONSULTED FOR
Atlantic Suites
atlanticsuites will form part of the Europort building complex, which was built in the early nineties and is ecognized as Gibraltar's finest structure.
Standing 14 stories high and overlooking the Strait of Gibraltar, atlanticsuites was originally designed to house an international Five Star Luxury Hotel. The conversion of this impressive structure will create 106 exclusive apartments offering 1, 2 ∓ 3 bedroom layouts as well as a selection of penthouses.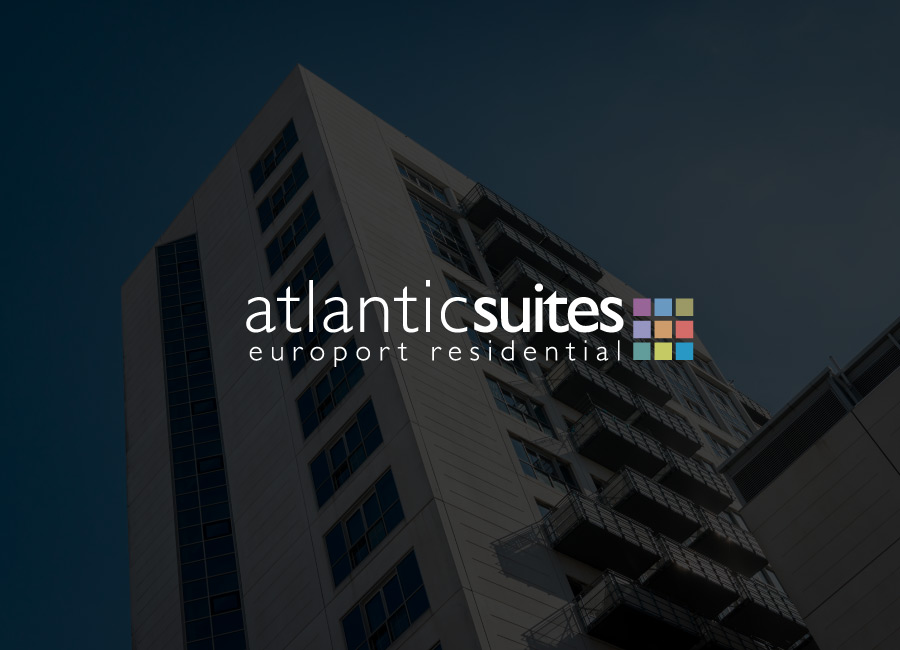 Buena Vista Mews
An exclusive development of five town houses situated in the upper hills of the South District.
This private location offers spectacular views from all the properties together with generous terraces and gardens. The location is orientated towards the Bay and Strait of Gibraltar and is surrounded by green areas making for an idyllic living experience.
Within the properties residents will enjoy hard wood flooring, modern high spec kitchens with high tech appliances, spacious living areas throughout as well as other features such as working fireplace, air-conditioning and separate utility room.
With only five residences, the private communal swimming pool is an added luxury and will enjoy private gardens shaded by mature trees.
A truly privileged location..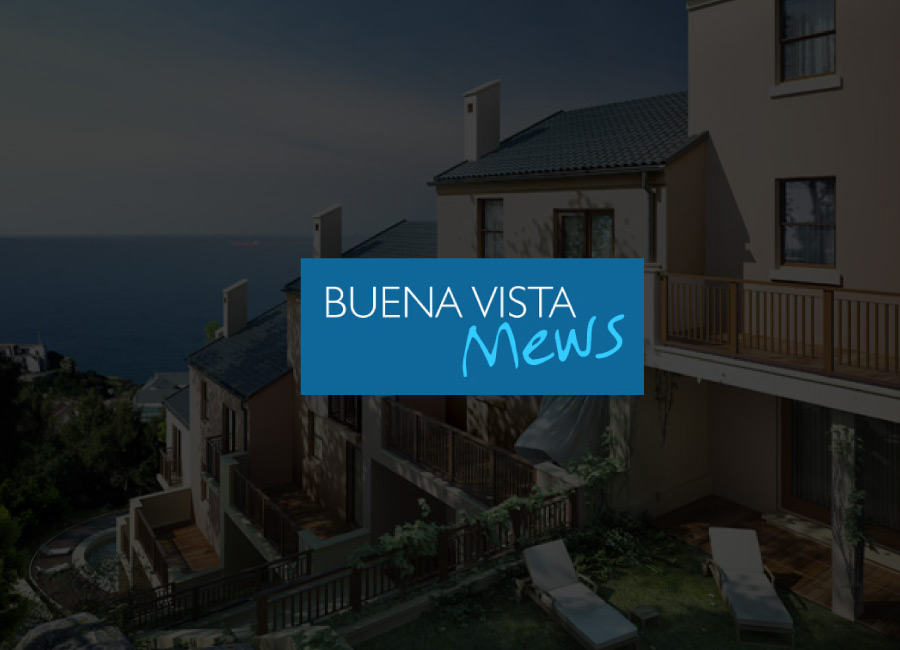 Buena Vista Park Villas
Set on the historic site of the Buena Vista Battery, this unique new development is a first for Gibraltar. Contemporary yet understated, it's an exclusive collection of executive townhouses and detached villas with gardens, solariums and swimming pools, in phase 1, which is now sold out. Phase 2 will be the conversion of the historic Stone Block building and Phase 3 will be a combination of town houses and villas. Investing in a Buena Vista Park Villas property makes perfect sense, from location to lifestyle.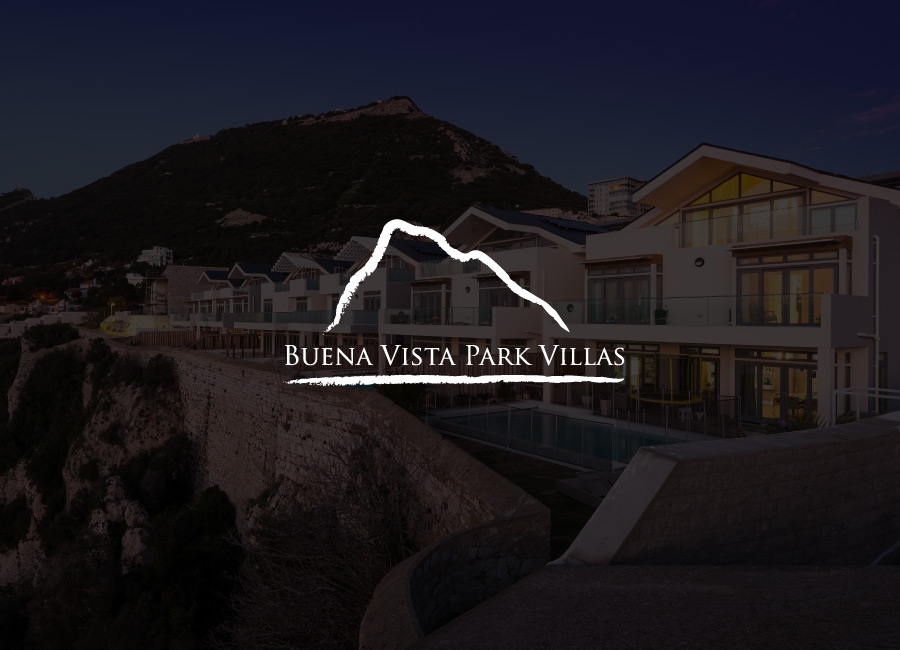 Euro Plaza
Europlaza lies on the southwest tip of the Rock offering the most spectacular views across the Bay and Strait of Gibraltar towards Africa's Rift Mountains.
It is the last waterside development to be constructed in the West Side area and isl no doubt one of the finest new developments on The Rock.
Priced and designed to attract local and international clients, Europlaza is sure to be a solid investment in property.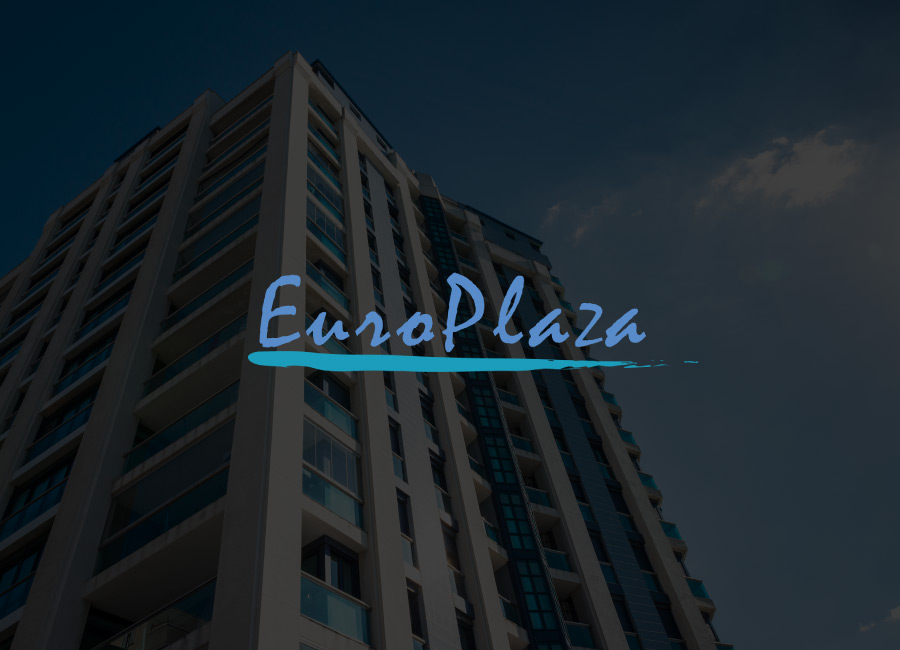 Genista House
Genista House is set within the Southern hills of Gibraltar and personifies the true scenic beauty of the landscape, offering unique views toward the Strait & African coastline.
11 carefully designed apartments will provide tingling luxuries, with timber floors and floor to ceiling windows in all of the living areas. All units will feature comfort heating & cooling throughout, allowing for a complete acclimatised environment to suit your every need.
Designer kitchens with integrated Bosch appliances feature in all accommodations, with large open plan living spaces measuring up to 65sqm.
Space distribution is key to this unique development & our designers have taken every care to provide the best possible layout for your convenience. Outside spaces are no exception; terraces of up to 45 sqm will offer picturesque sunsets as well as private plunge pools (in most properties).
Genista House will be the ultimate in modern / contemporary living, offering a unique lifestyle within a small, private design development.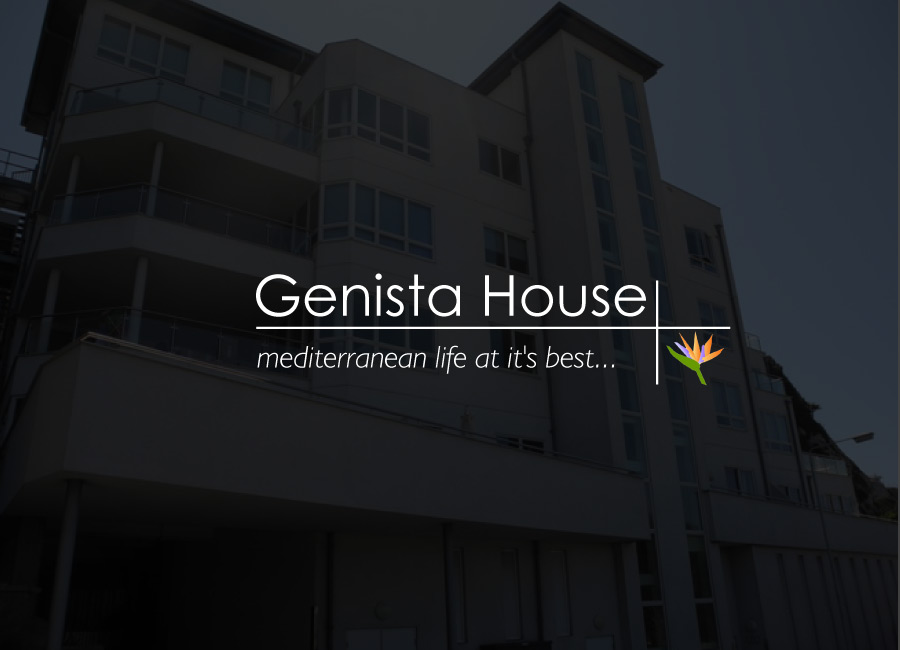 Quay27
Quay 27 stands 19 stories high and will undoubtedly be Gibraltar's tallest structure to date. Situated on waters edge adjacent to Cormorant Wharf and Ragged Staff Wharf (Gibraltar's existing high end residential zone) this visual icon will push the boundaries in modern design residential luxury.
The development features a large selection of 1, 2, 3 and 4 bedroom apartments as well as a select few penthouses; an emphasis on large open areas to all living spaces is a key element to the uniqueness of this magnificent land mark.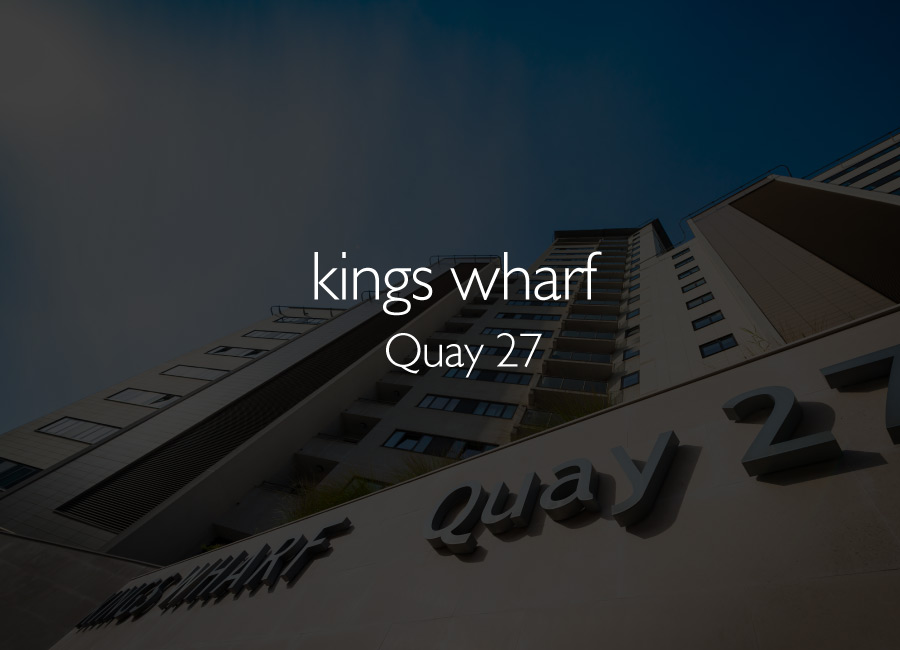 Quay29
Making a stunning architectural statement on the Gibraltar skyline Quay 29 is a building that celebrates light and space. This spectacular new development is situated on the waters edge of the Rock of Gibraltar. With the exceptional vantage point afforded by its bold architecture the breathtaking views from Quay 29 traverse one of the most recognised peninsulas in the world. Residents of Quay 29 will enjoy living comfortably and securely on the waterfront, within a design of quiet elegance and understated luxury, yet still benefitting from an unbeatable location close to the centre of Gibraltar Quay 29 is by far the best located address on the western waterfront.
Impressive living spaces that look out over the ever changing scenery of the Bay of Gibraltar, offer an exclusive marina side lifestyle, along with the convenience of being just a short walk from the heart of the city.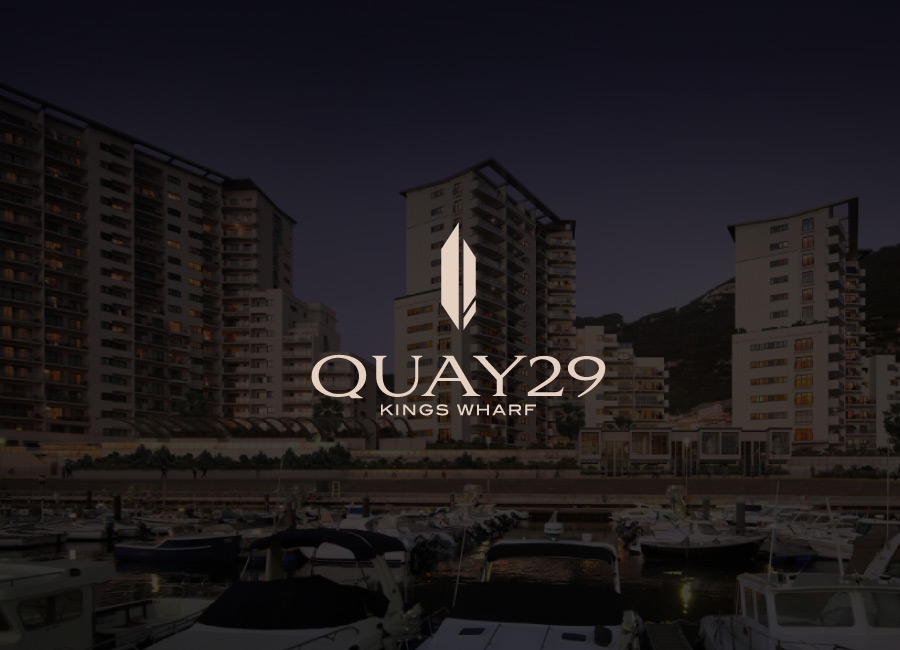 Sunset Close
Set in the exclusive south district, Sunset Close offers a range of four and five bedroom Town Houses, Maisonettes and Penthouses, all commanding stunning views of the bay and Strait of Gibraltar.
This outstanding project affords a charming colonial ambience and provides all the character features one expects from a property of this nature.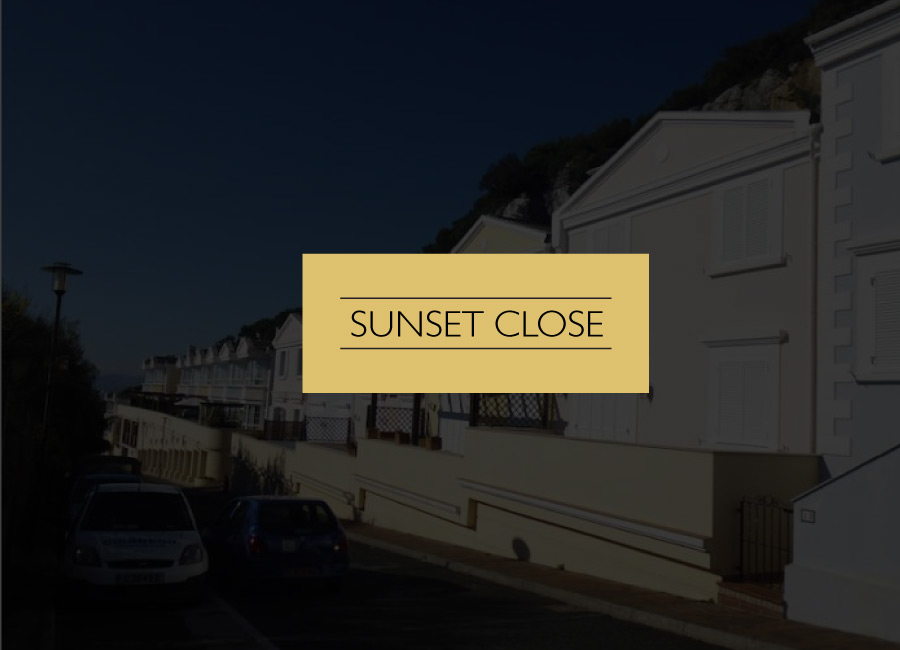 The anchorage
Consisting of 96 apartments and penthouses and six townhouses, The Anchorage is sited just above the historic Rosia Bay and benefits from an amazing view over the Strait and Bay of Gibraltar, with the mountains of Morocco forming an impressive backdrop. Distributed over nine separate buildings following the lie of the land, the apartment buildings range in height from four to nine storey's and consists of 1, 2, 3 and 4 bedroom apartments with as well as 6 town houses.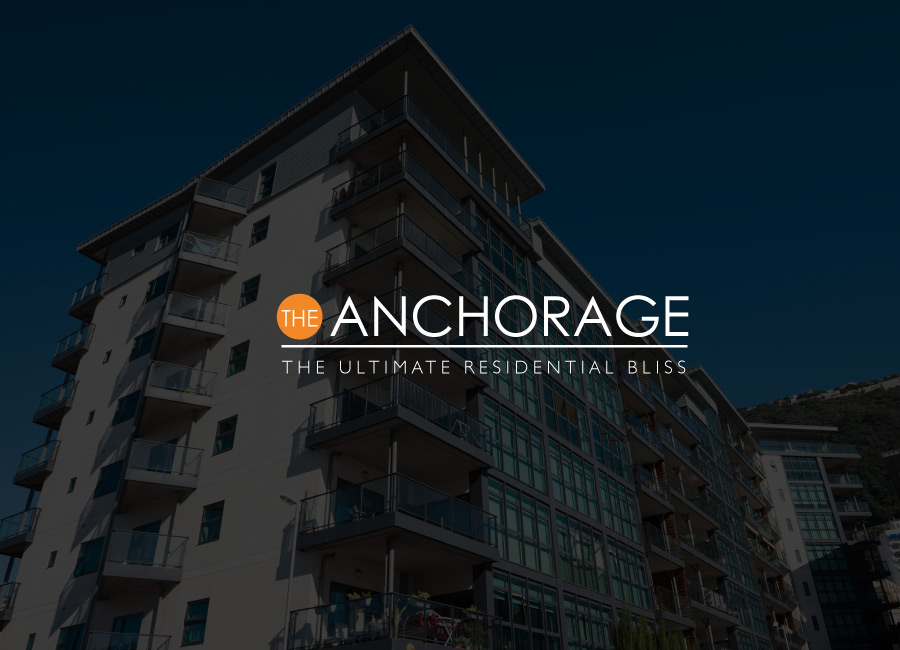 Thompsons Cottage
A unique villa situated within a small development of three private villas and located in the upper south district.
House 2 Thompson cottage is of approximately 320sqm internally with an additional 200sqm of garden and terraced area. The entire villa will be completely fitted to a high specification and to include modern Mirari kitchen, hard wood floors, fitted wardrobes to all bedrooms, Duravit bathrooms with Hans Grohe fittings, Andersen timber double glazed windows, air-conditioned throughout and many more features that make for a truly magnificent home.
The property will also benefit from private landscaped areas as well as a private swimming pool with views to the bay. A double garage with access from within the property allows for easy access to the main house and a large study room which forms part of an attic.