MARKET UPDATE
Gibraltar Property Prices and Statistics
High value clients (Cat 2 / Hepps) and other applicants relocating to the Rock continue to represent a significant part of our business and growth in the property sector.
Over the past few years we have seencontinuedgrowth in the gaming industry, with substantial investments which suggest a long-term presence in Gibraltar.The DLT sector and the Finance Centres' foresight in regulating the industry at technology level is already proving to be hugely successful and has the makings of developing similarly to the online gaming sector, which has, over two decades been responsible for substantial growth.
We believe that there are numerous fundamentals surrounding our economy which will underpin further consistent growth. We are therefore optimistic and side on a real prospect that prices will hold at current levels and may see further growth particularly within the upper tiers and owner occupier driven sectors.
Underpinning all the above however, will be our ability as an economy to overcome the very real uncertainties surrounding the Gibraltar aspect of the Brexit agreement and how any agreement or not will impact the property sector and the wider Gibraltar economy.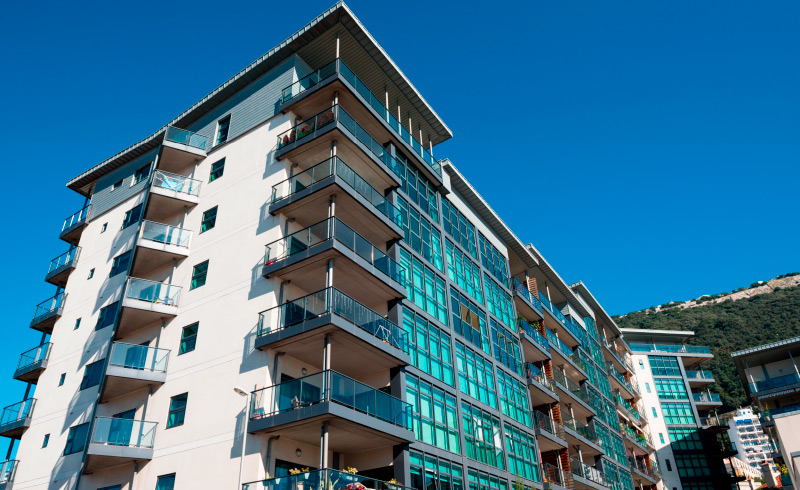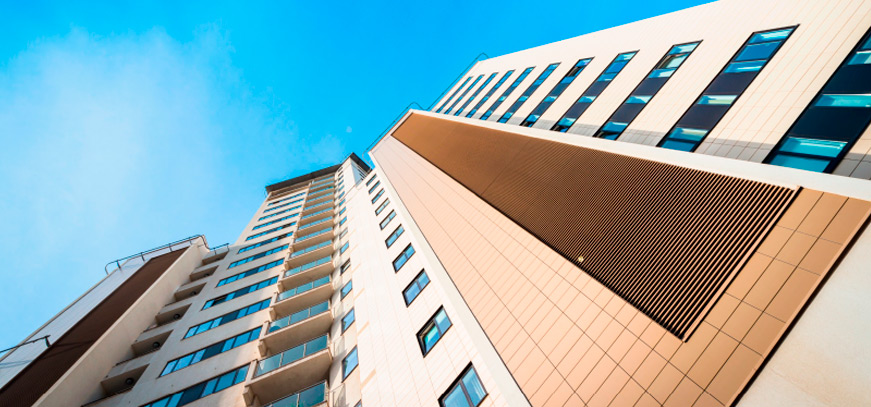 The market performed phenomenally since November 2020 with increase in prices to April / May 22 of up to 60/70% in certain segments and high value locations. We have seen the larger high value properties achieve some substantial increases in prices driven by huge demand and a lack of supply in this sector. In general terms we have seen an average increase in prices over an 18-month period of approx. 40-45%.This made the average price or property in Gibraltar toward the second half of 2022 to approx. £900,000.
We have chosen to present two figures, the first, the red line as shown on our property price graph which represents the true overall average including "Upper High End", and the trend line in blue, which shows the average without the ultra-high value properties – this being approx. £740,000.
Over the past 5 years we have commented on various segments in the market and how they may be driven by different factors. We believe that our forecastshave been accurate and our signalling of cautionin segments such as the studio market has been important.This market has not necessarily enjoyed the same growth over the same period as reflected within other larger high end properties, and due to an over-supply and a lack of suitable end users, we are seeing a decline in prices with continued increase of listings both to let and for sale.
Our view in general terms is that the market in the second half of 2022 has in fact slowed down in pace of sales volumes and price hikes - a sensible reaction under the circumstances. Aside from the pending agreement which is quite clearly affecting our ability to provide longer term stability and some certainly of direction within the economy, the War in Ukraine has led to most Western economies reaching a breaking point.The pace of interest rate increases not seen since the early 90's is to a degree (locally) presenting concern and, it is only normal for there to be a degree of uncertainty and nervousness affecting our position and ability to be wholly positive about the short term.
Regardless of these worrying factors which all have a play in our future prospects, the second half of 2022 shows that sales volumes (albeit a little light), remain constant,and although there is increased supply of properties for sale and to let, sales are being achieved with less of a frantic pace as seen previously. This is particularly the case with larger properties at the mid to high end segments.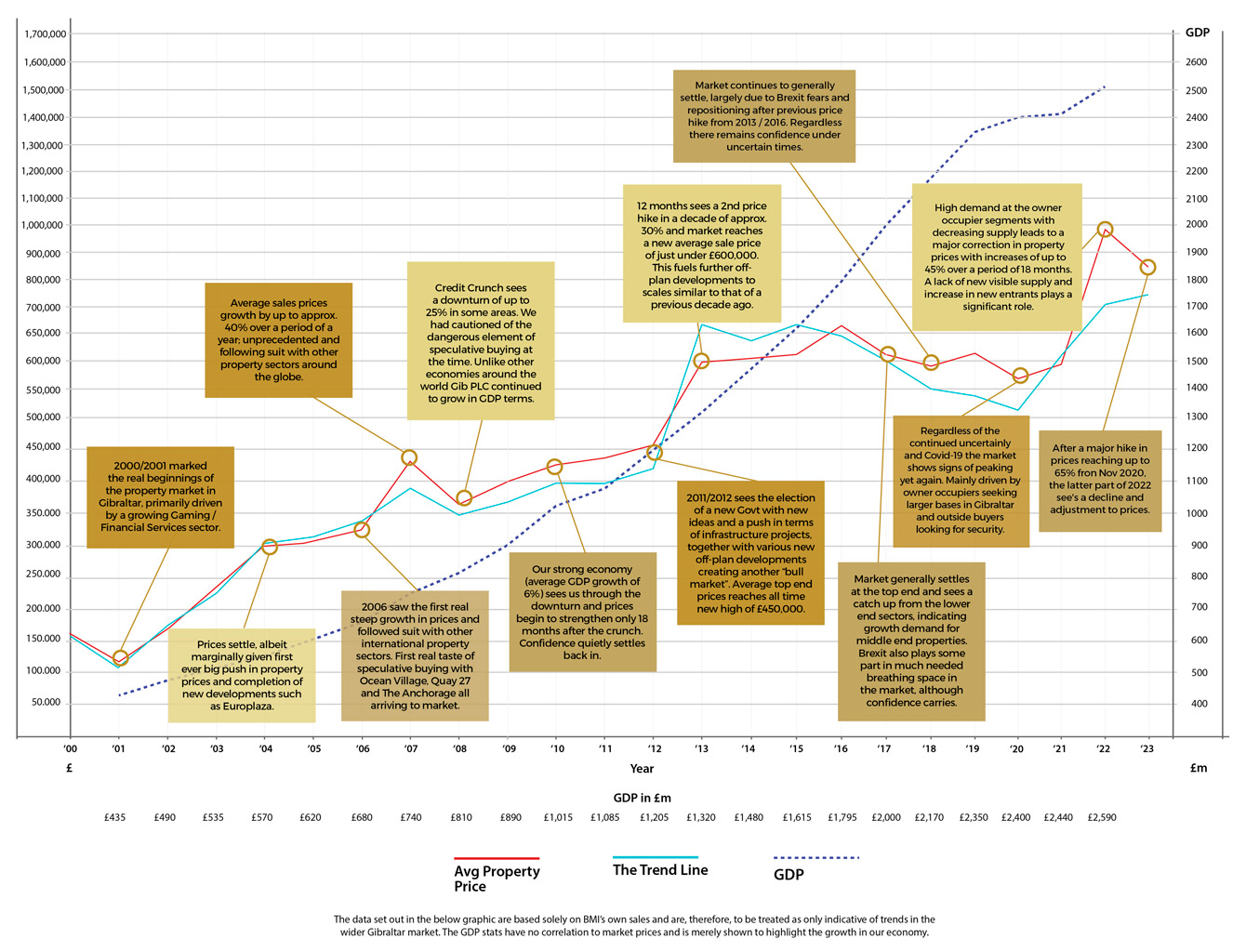 As has been the case in so many of our previous updates, we place a great deal of importance on the impact of off-plan sales and the quality / profile of buyers; we do not tire in repeating simple logic, "owner occupiers" will always drive the sector - "let the market drive the market".
This has been proven over the past 24 months where larger higher value properties have seen some incredible prices increases of up to 60/70%, driven by owner – occupiers and a lack of supply at this end.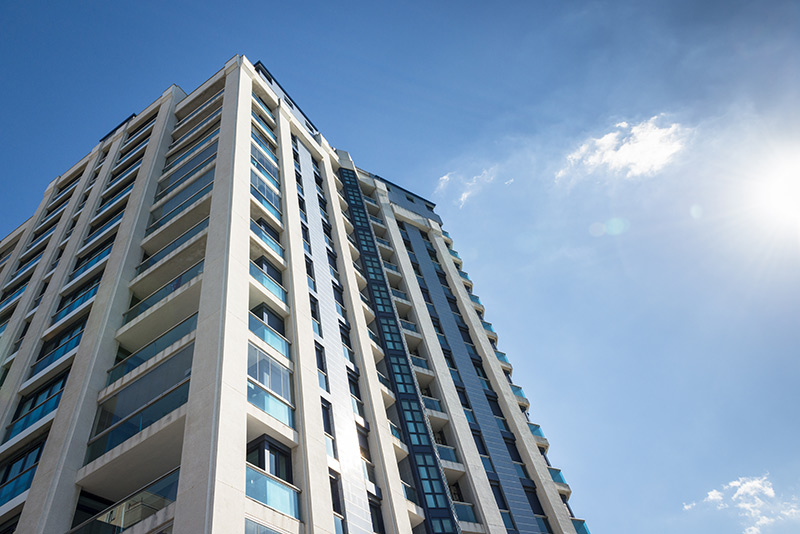 Lettings – Property Rentals
We started the 2022 with available numbers decreasing rapidly, to the point where numbers had fallen to an average of 5 units available to let. Demand clearly impacted yields positively with increases in rents from 2021 to Q1 of 22 of approx. 15-20% on average. As was the case with availability on sales however, we began to see an increase in availability during Q2 and Q3 of 22 which to date has seen an increase this increase in the lettings market rise to an average of 40 units. We are not consideringthe volumes in availability on studios, as this would more than likely take numbers to over 90 properties to let.
Based on this new wave of supply, rental process are declining and yields in our view and based on sales values are down to approx. 3.8% - to 4.2%.,
A sensible 4 tier market
Our thoughts on a developing 4 tier market (low, mid, high, ultra-high) as described over the past 8years are now firmly accepted. We believe that this more than serves as a positive indicator of the potential that the market continues to enjoy. The very fact that we are attracting a new ultrahigh segment is the clearest sign of confidence from a new emerging market, which we believe is here to stay – but which is dependent on a stable Gibraltar where we are able toat the very least offer a longer term forecast of what we can offer.
It is our firm view that we have a healthy property sector, split sensibly amongst four tiers. Few Finance Centres / Financial Services jurisdictions can boast such a cross section in the market, cateringan array of property segments for various profiles - this in our view, once again shows the maturity of the market.
RATES PER SQM AND AVERAGE PRICES ACROSS THE BOARD ARE IDENTIFIED IN THE TABLE BELOW:
| | | |
| --- | --- | --- |
| Lower end market | £3,300/sqm - £4,500/sqm | |
| Middle end market | £4,600/sqm - £6,000/sqm | £550,000 |
| High end market | £6,100/sqm - £8,000/sqm | £815,000 |
| Upper High end market | £8,100/sqm - £10,900/sqm | £1,200,000 |
Commercial Property in Gibraltar
With respect to current availability / stock, it is safe to say that there are options in various locations, but particularly so in older commercial developments. The offering is generally lower quality and in certain areas, compromised in terms of layout flexibility and sizes.
There is no question that an element of decanting from the older commercial properties into the newer and better designed office schemes has been the order of the day over the past 48 months.. Worthy of note is the fact that letting rates/sqm have not been compromised at the higher end due to the decanting, in fact quite the opposite; applicants are prepared to pay high-end prices for high end specs. In our view this creates an opportunity for landlords with older (decanted) buildings, to upgrade and provide the market with improved offerings to market.
We take the view that new modern office options will only serve to improve the commercial offerings in the market and will generate new business steered by new expectation which once again serve to underpin the positive future for Gib Inc.
In light of the Covid pandemic and the advent of a greater volume of employees working from home, there is a case to be made in so far as less demand or a request for reduction in office space, particularly for the larger office users. We believe that this has not directly affected the high rates for Grade A offices being achieved, but there may be some circumstances where negotiations on rent reviews may now favour the tenant.
Having said all the above, we take a great deal of confidence from the fact that the economy continues to grow under difficult circumstances, regardless of recent events we remain in a good position albeit in a transitionary period where new business and new entrants may be waiting to hear news of "the Agreement" and the impact that this will have moving forward.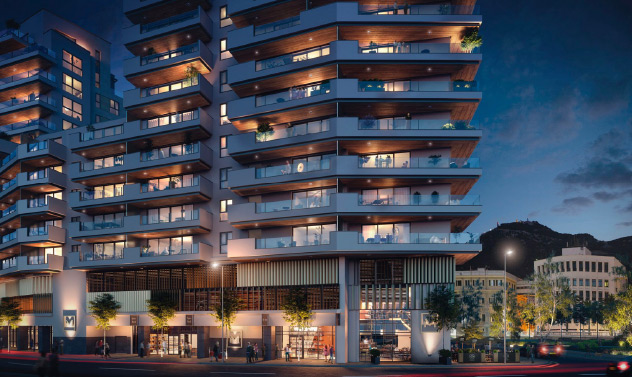 CURRENT MARKET RATES:
| | | | |
| --- | --- | --- | --- |
| Europort | Europort | High value - Comm | £355 - £390/sqm pa |
| Leisure Island | Ocean Village | Complex | £360 - £440/sqm pa |
| Regal House | Queensway | Mid to high end | £250 - £300/sqm pa |
| Eurotowers | Europort | Good Amenities | £240 - £275/sqm pa |
| Leanse Place | Town (South) | Mid end | £240 - £275/sqm pa |
| Hadfield House | Town (Centre) | Mid end | £230 - £250/sqm pa |
| World Trade Centre | Marina Bay | High value - Comm | £430 - £480/sqm pa |
New Off-plan Developments and their impact
Currently and at the time of writing, Eurocity, Marina Club, North Gorge and The Reserve are the only major off-plan developments which are under construction, with the latter two being the only one primarily steered exclusively to the owner occupier segment.
We are seeing a great many re-sales at Eurocity, particularly studios and one beds andcontinue to be of the view that prices within these types of properties may suffer, with available volumes on smaller units increasing by the day. E1 and Forbes, completed during the end of 2022 and whereas we have seen good movement in Forbes which comprises of a wider range of mixed units, E1 which is primarily studios and smaller one bedroom, units has seen a great many of the properties come back to market on re-sale and rentals which is seeing price expectations primarily on rentals affected – with expectations on yields being compromised.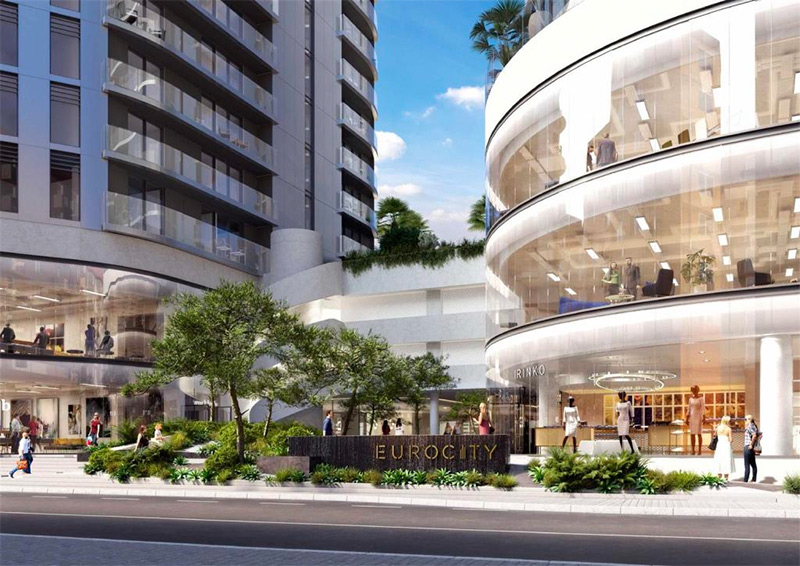 We have been fortunate, thanks to a thriving economy and new entrants across the board (commercial / retail / financial service / gaming / DLT / private clients) to find ourselves in a not uncommon situation of a serious lack in supply for larger higher value high end properties, which has led to a hike in prices that had not been seen since 2007 and then again in 2013. See Property Price Graph above.
There is a need and demand for new off-plan projects ad we will see the last phase of the very successful Midtown Development come to market in the 1st part of 2023; we look forward to more of this, whilst also throwing some caution in so far as the current climate surrounding us remians. The Victoria Keys reclamation and of course the Eastside project, are developments that will in time materialize, but at present it would be safe to say that these are more at planning / infant stages.
In addition to this, there are of course numerous projects (up to 5 in total) filed and lined up at Devils Towers Road. It remains to be seen at what pace these may materialize, once again because of the current climate of uncertainty that we are experiencing.
Fundamentally however, when it comes to sensible planning and knowing your market and your profile buyers, we have always maintained that a mix of owner occupiers, seasoned investors and a small measure of speculators is healthy, any overdose of the latter and you run the risk of exposing the market to an oversupply trend and in turn a property bubble. We saw this very situation in 2008 and in not such a large degree in 2014 and again 2017. See Property Price Graph above.
Thankfully, because of our well protected economy, Gibraltar has (in the past 25 years) weathered over supply storms and downturns better than most. In today's climate where we are experiencing higher interest rates, an oversupply of smaller units, a UK in recession and no agreement in sight, we do expect to see and are seeing a downturn in prices and yields in over supplied segments.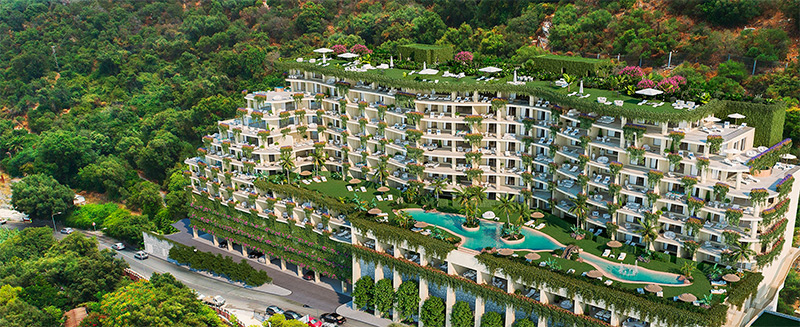 Gibraltar Economy / Property Sector
Property values as indicated have grown enormously in most sectors since November 2020. We have seen this rally slow down and adjust since May 2022.
Our take for the future very much depends on the impact that higher interest rates have on the local economy and as mentioned already the pending agreement with Spain. New business for Gibraltar is present, but we feel that the pace seen over the past few years has settled as uncertainties are very much in play – stability and a clear sense of what we are able to offer in the longer term is crucial; at this stage it is difficult to present a clear picture.
We believe that the private client space will continue to feature highly as we see high value clients looking for jurisdictions that can afford them a safe, proactive, low tax and regulated environment. Historically, where the world has been in crisis, jurisdictions like Gibraltar do well and invariably attract high value clients looking for stability in safe well-regulated locations.
We believe that we have the potential to draw on this and continue with the journey that we have witnessed so far.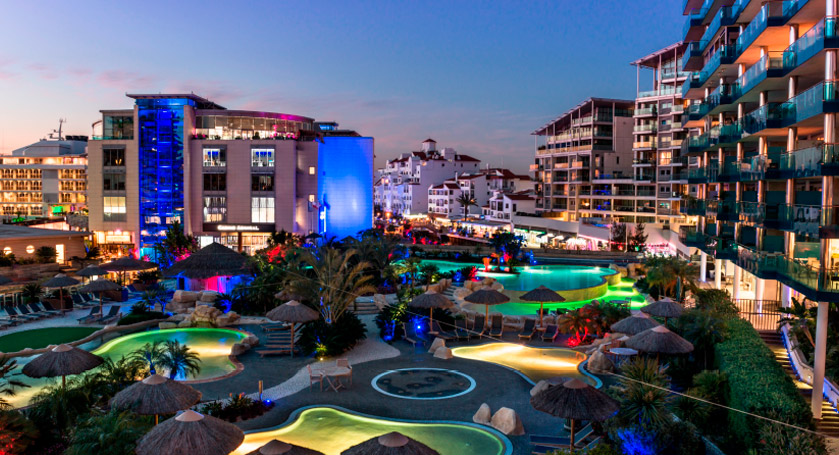 PROPERTY FACTORS OF NOTE:
Our lettings portfolio today stands at an average of 40 units, a substantial increase from last year and we feel this will increase further, primarily in the studio small one bed sector. This is already having an impact on yields which today have fallen to approx. 4%.
Our sales portfolio is at an average of 90 units for sale. This relates only to real properties ready to move into and some re-sale off-plan" units close to completion. We expect this to increase further, but we see price levels high in general terms with expectations from vendors hard to meet in some cases. Once again, too many smaller units at high prices will see this segment increase in size and will have an impact on prices. We are however comfortable and cautiously optimistic on owner occupier, high value properties where there is less supply.
High Value market sales have levelled off, but as expressed in previous updates, are very much here to stay, thereby underpinning the top end of the market and the confidence from applicants in this sector.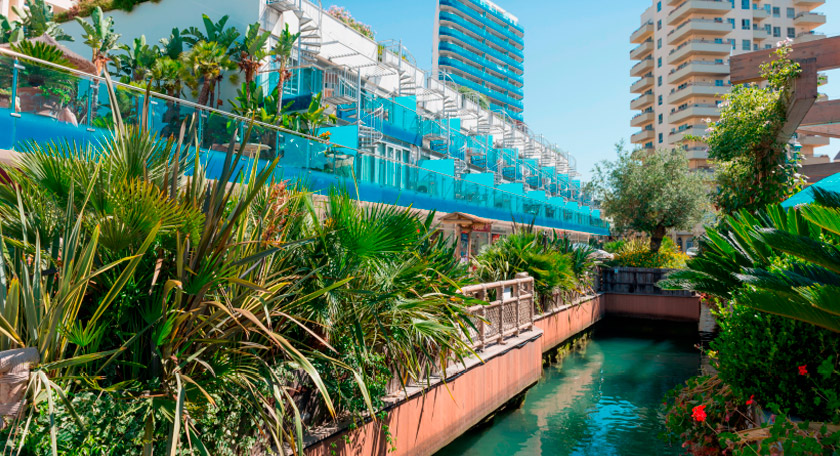 KEY RELATED ECONOMIC FACTORS:
There continue to be NO bank repossessions.
Unemployment remains below 1.5%.
Finance Centre industry is growing from within with new sectors arriving on shore.
Gibraltar remains the only highly regulated, low tax, English speaking centre in Europe.
Selling or letting with BMI Group
If you are considering selling or leasing your property, here are just a few reasons why you should think no further about using BMI.
Established as leading agents since 1998, we are Gibraltar's leading estate agents and development consultants.
Over the past two decades we have been involved the sale of over 4,000 properties and have advised, consulted, and acted as lead agents for a substantial part of the off-plan development segment, including developments such as:
Sunset Close, Genista House, Europlaza, Buena Vista Mews, Atlantic Suites, Kings Wharf, Midtown, The Anchorage, Buena Vista Park, The Sanctuary and others.
Our team of 10 strong, include two dedicated property managers responsible for over 200 properties under management, a full-time account manager, two sales directors and other back office and administrative staff.
Our commercial department has recently been involved in two large transactions of mixed use and office development's amounting to approx. 4,000sqm of areas with a value of approx. £20,000,000.
In the past 18 months our sales team have acted and advised in the large majority of high value sales on the Rock including sales at The Sanctuary and over 80% of sales at the exclusive (phase 3) Buena Vista Park.
The BMI brand and our visibility on media and social media speak for itself, with page followings of near 4,000. We advertise daily and exposure to your property is guaranteed on our website which is updated daily.
Critical to our success is our ability to provide serious advice, and zero hype! Our market appraisals are supported by experience and knowledge of the market, and we provide real comparable sales supported by our four-tier scale on rates / sqm.
We are able to provide solid guidance and advice because we are firmly established as leaders in our field with a firm presence in the market over 25 years.
Speak to us first.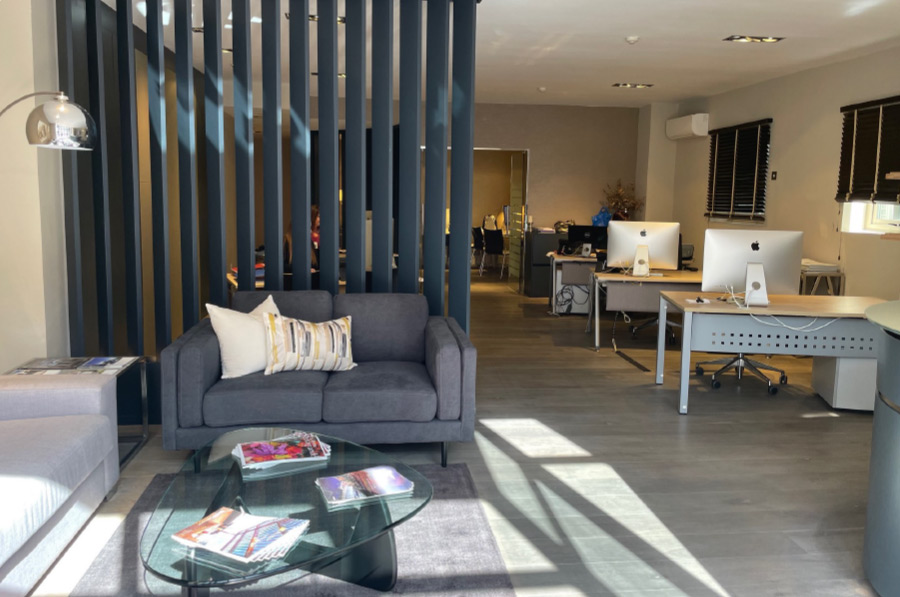 GIBRALTAR PROPERTY PRICES PER SQM
These stats are from currently available properties:
| | Average | Highest | Lowest |
| --- | --- | --- | --- |
| Current average rate per sqm | £7,726.99/sqm | £17,516.63/sqm | £3,611.11/sqm |
| Studio average rate per sqm | £8,717.68/sqm | £11,562.50/sqm | £7,126.44/sqm |
| 1 bedroom average rate per sqm | £7,840.89/sqm | £10,387.60/sqm | £5,925.93/sqm |
| 2 bedroom average rate per sqm | £8,148.11/sqm | £10,869.57/sqm | £3,823.53/sqm |
| 3 bedroom average rate per sqm | £6,799.95/sqm | £10,405.80/sqm | £3,750.00/sqm |
| 4 bedroom average rate per sqm | £8,809.53/sqm | £17,516.63/sqm | £4,742.27/sqm |
| 5+ bedroom average rate per sqm | £6,420.15/sqm | £9,680.50/sqm | £3,611.11/sqm |